Karen Huelsman - 5/31/2017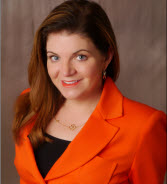 Karen Huelsman is a Licensed and Board-Certified Genetic Counselor specializing in hereditary cancer predisposition testing, surveillance and management. She was the first Cancer Genetic Counselor in Southwest Ohio. In 1994, she founded the Hereditary Cancer Program at Children's Hospital Medical Center Division of Human Genetics. She was among the first to develop program protocols and standards for quality genetic testing. Ms. Huelsman has been a part of the TriHealth Cancer Institute oncology genetics team since 2012. In addition to consulting patients about personal and family history of cancer, she works as part of a large and dynamic oncology team, oversees grant funded quality in genetics project, sits on the genomic workgroup for precision medicine, contributes to standards in oncology care, provides education for medical professionals and patient groups, and supervises graduate students in the field.
Ms. Huelsman has lived in Cincinnati since settling here for graduate school with her husband, David. She has two teenage sons and a daughter. In addition to genetics, she is passionate about working with victims of domestic violence. She founded a non-profit support organization called Families For Families in 2004 to provide support to local shelters. She is also the Recruiting Director for Cincinnati chapter of Children's International Summer Village (CISV). In her free time, she enjoys travel, Pilates and running.
The field of Cancer Genetics has advanced tremendously since the 1990s when testing was first offered. Families with inherited breast cancer were pioneers in helping uncover the genetic causes for their cancer. We soon realized that other cancers were part of the spectrum of inherited cancers, including ovarian, prostate, pancreatic, melanoma, colon, uterine, stomach and others. A multitude of genes have been identified. Prostate cancer is crucial to further study and recent data confirms the importance to consider prostate cancer as an indication for genetic testing. While prostate cancer has not been an area of specialty for me, we are finding that lessons from other cancers can be applicable. Some cancers are more alike than different and our ability to look at the molecular drivers provides insight.
Board Certification and Licensure
Ohio Board of Medicine Licensed Genetic Counselor
American Board of Genetic Counselors Certified
National Society of Genetic Counselors long term member
Education
Purdue University BSE in Genetic Bio Engineering
University of Cincinnati MS in Medical Genetics, Genetic Counseling
Honors and Awards
Luminaries Innovator Award for work in Hereditary Breast Ovarian Cancer 2016
Program Choice Award for clinical supervision of students 2014-2015, nominated by Genetic Counseling Program faculty for going above and beyond
Difference Maker Award from Cincinnati Museum Center 2010
Grant funded by Ohio Department of Health, Good Samaritan Foundation, and past funding from Greater Cincinnati Susan G. Komen Foundation
Advisory Boards
TriHealth Cancer Institute Leadership Committee for GI and Gyn Oncology 2017
TriHealth Cancer Institute Genomic Workgroup 2014-present
Ohio Cancer Genetics Network, Core Workgroup 2013-present
Check Your Genes, Medical Advisory Board 2012-present
TriHealth Cancer Institute Breast Tumor Board, 2012-present
Cancer Special Interest Group (SIG) Steering Board, Secretary/Treasurer, Education Committee, 1996-present member
NSGC Professional Issues committee, Networking with Subspecialties, October, 1994
YWCA Breast and Cervical Health Network, 1997-2005
Greater Cincinnati Breast Cancer Alliance, Steering Board and Advisory, 1999-2013
Contact Information:

Karen Huelsman MS, LGC
TriHealth Cancer Institute
375 Dixmyth Avenue
Cincinnati OH 45220
Office: (513) 862-2759
Scheduling: (513) 853-1300 option 1 (locations at Bethesda North and Kenwood also available)
Email: Karen_Huelsman@Trihealth.com
Link to Genetic Counseling Information Webpage TriHealth.com/cancer (this includes program information and latest television spots)
http://www.trihealth.com/institutes-and-services/trihealth-cancer-institute/patient-care-essentials/articles/Genetic-Counseling/
Talking Points:
Background cancer genetics
Typical genetic panels currently being run in clinical setting
Genes associated with inherited prostate cancer predisposition
Red flags for inherited prostate cancer and guidelines to consider testing
Risk and management implications for relatives
Current status on somatic (tumor) testing.
Supplimental Information:
NCCN Guidelines Version 2.2017 for Prostate Cancer
Slides:
Presentation Part 1
Presentation Part 2